"
The Nyamwezi have been building Shaba-Meli for twenty years, if not more.
"

–Tutsi mechanic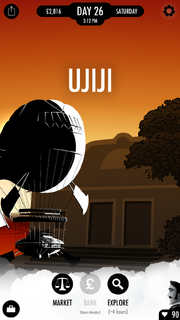 Shaba-Meli are a type of airship transportation which can be found throughout Africa. They are claimed to be . In appearance, they are rigid, helium-filled metal balloons, made of thin, interleaving layers of copper.
One is observable at the Exposition Universelle airship hangar in Paris, the first seen in Europe. The mechanic there tells Passepartout that Shaba-Meli are faster than an Ottoman Geyik, but slightly slower than the new Persian Bayandors (?).
Routes include;